Welcome
Stacey Hayes Official Website
With an impressive body of work that encompasses TV, film, print and stand up comedy, Stacey Hayes has proven herself to be a highly recognizable TV personality and known to millions worldwide as a familiar face on both QVC, and as Chuck Woolery's brilliant and beautiful on-air judge and co-host on the Game Show Networks's #1 rated original show, 'LINGO'.
new!
backstage reports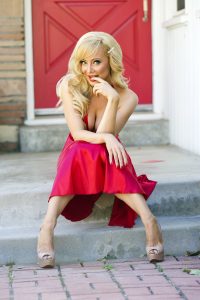 Across the Pond!
What was I doing in the UK
you ask? I was asking myself
the same thing...
more